Welcome to The Orchards!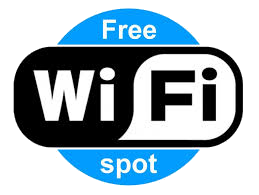 Text GREAT HAYWARDS to 70300 to give £3 to Great Ormond Street Hospital as part of One Great Day.
100% of your donation goes to One Great Day.
Terms and conditions can be found at
www.theonegreatday.co.uk
Christmas Opening Hours in The Orchards!
FAT FACE: Now open from 9.00 am to 6.00 pm and from 9.00 am to 7.00 pm on the following dates: Saturday 25th November: Tuesday 5th December: Tuesday 19th December: Wednesday 20th December: Thursday 21st December: Friday 22nd December: Saturday 23rd December. Xmas Day: CLOSED; Boxing Day: 9am – 6pm New Year's Day: CLOSED.
M&S:
Week commencing 3rd December:
Wednesday 6th: 8.00 am – 7.00 pm
Thursday 7th: 8.00 am – 7.00 pm
Friday 8th: 8.00 am – 7.00 pm
Saturday 9th: 8.00 am – 7.00 pm
Week commencing 10th December:
Monday 11th: 8.00 am – 7.00 pm
Tuesday 12th: 8.00 am – 7.00 pm
Wednesday 13th: 8.00 am – 7.00 pm
Thursday 14th: 8.00 am – 8.00 pm
Friday 15th: 8.00 am – 8.00 pm
Saturday 16th: 8.00 am – 8.00 pm
Week commencing 17th December:
Monday 18th: 8.00 am – 8.00 pm
Tuesday 19th: 8.00 am – 8.00 pm
Wednesday 20th: 8.00 am – 8.00 pm
Thursday 21st: 7.00 am – 8.00 pm
Friday 22nd: 6.00 am – 9.00 pm
Saturday 23rd: 6.00 am – 9.00 pm
Week commencing 24th December:
Christmas Eve: 10.00 am – 4.00 pm
Christmas Day: CLOSED
Boxing Day: CLOSED
Wednesday 27th: 8.00 am – 7.00 pm

Latest News