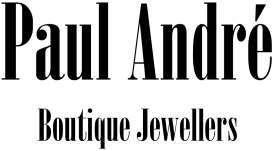 Paul André
Orchards Shopping Centre
Haywards Heath
West Sussex
RH16 3TH
01444 413242
http://paulandrejewellers.co.uk/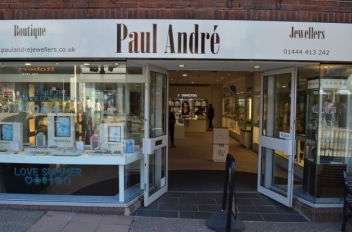 Welcome to Paul André
Paul André Jewellers is located at the entrance to the Orchards Shopping
Centre.
Run by Paul (André) Moss, his boutique style store sells high profile brands for which it has become renowned, including Pandora, Swarovski, Calvin Klein, Emporio Armani, Michael Kors, Fossil, DKNY, Rotary, Hot Diamonds, Ti Sento & Guess.
We also provide a range of services for all your jewellery needs. Whether you need a valuation, a watch repaired, a pearl necklace restrung, an item
engraved or would like a piece of bespoke jewellery made for you, Paul can help.
Having worked in the jewellery business since he was 15 years old, Paul has operated various shops throughout his career. As an independent, Paul
offers a level of service rarely matched elsewhere in the industry.
So, if you are looking to bring some sparkle into your life, do pop along to Paul André Jewellers where you can enjoy contemporary jewellery and watches,
from some of the world's leading brands.
---
---